Brand Names Inc. announced on twitter that it sold for Termites.org for $3,000.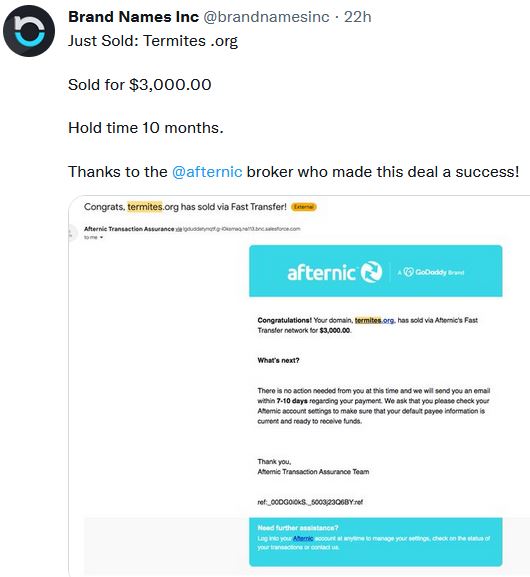 The hold time was ten (10) months and the deal was done via Afternic.
According to NameBio, Termites.org was last sold for $358 in October 2021 at NameJet.

Congrats to the team at Brand Names Inc. on a 757%+ return on investment in ten (10) months.
To your domaining success,
@AndrewHazen | @DomainSuccess
Join our Newsletter here