With all this talk of social distancing the domainer in me of course had to check who and when SocialDistancing.com was registered.
I say 'when' because I knew there is no way that a term being used every nanosecond was still available to register for less than $10.
Sure enough SocialDistancing.com was registered Feb 1, 2020. There is privacy protection on the domain so we do not know at this time who registered it. We do know the domain name is currently not being used and nothing is published on the domain.
While the keyword search volume for 'social distancing' was nearly non-existent prior to February 2020, I promise you the search volume for this keyword phrase will rise!

It should be noted that SocialDistancing.org was registered fourteen years ago back in 2006. The about us page states that the website owner is J.P. Lofgren, M.D. who is a graduate of Harvard Medical School.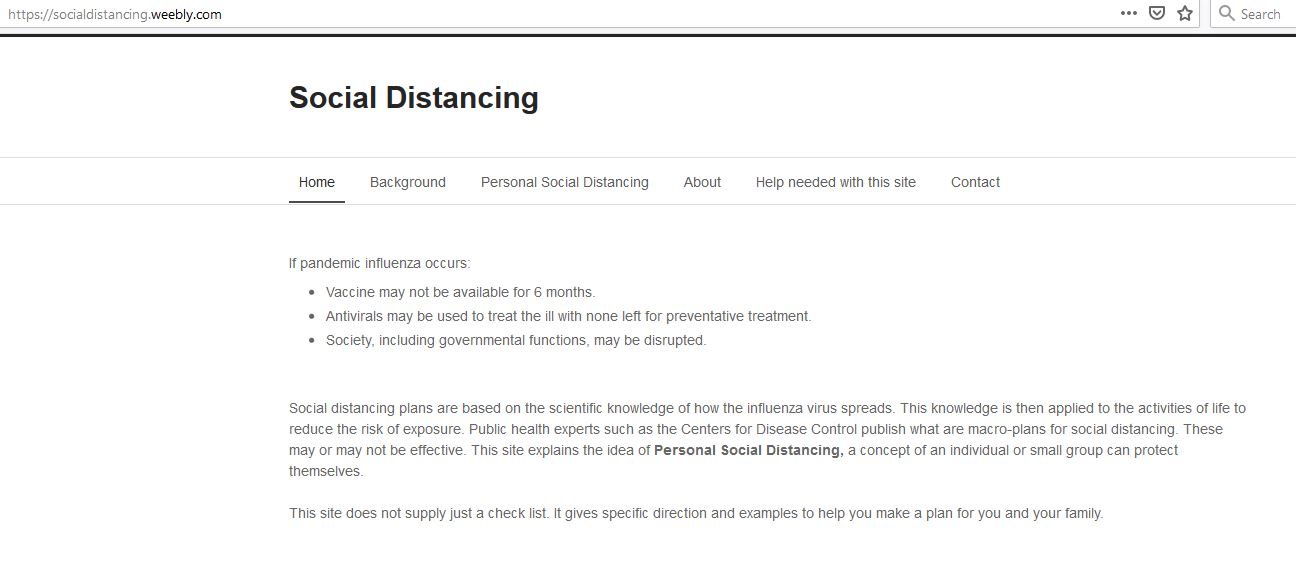 While Dr. Lofgren had the foresight to register the .org version of this domain name many years ago, it will certainly be interesting to see what's in store (no pun intended) for SocialDistancing.com … stay tuned!
To your domaining success,
@AndrewHazen