I see that RemoveLogo.com is at auction at Godaddy with about two days to go at the time of this writing.

The editing and touch-up business is a BIG category; now is your chance to own an amazing domain name and brand that speaks for itself.
Registered in August 0f 2011, a brandable domain name like RemoveLogo.com can be used as a service business (to of course remove logos and touch-ups graphics/images. Or perhaps an instructional site with videos and tutorials on how to remove logos from images, windows, walls, etc. (also think graffiti removal).
Previous reported remove-related domain names sales according to NameBio include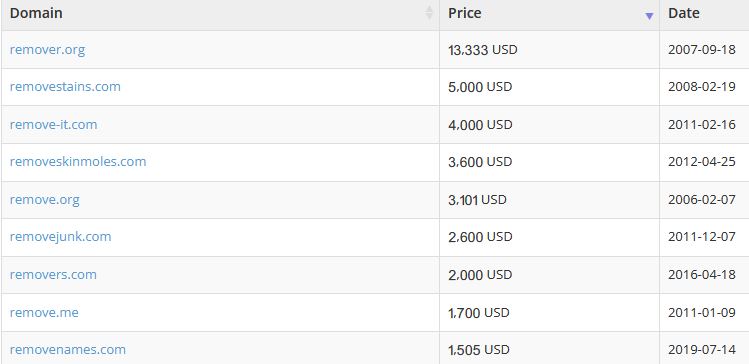 If you happen to win RemoveLogo.com at auction please keep me updated
If you are interested in learning about available expired domains I discover BEFORE the public, than please consider signing-up for my Domain Alerts here
To your domaining success,
@AndrewHazen