While scanning the Just Dropped newsletter today BroadcastingUniversity.com caught my eye.
With online education and e-Learning on the rise, BroadcastingUniversity.com in my opinion is a brandable domain name that a business can be built on.
Here's a snapshot at some of the search volume for related keywords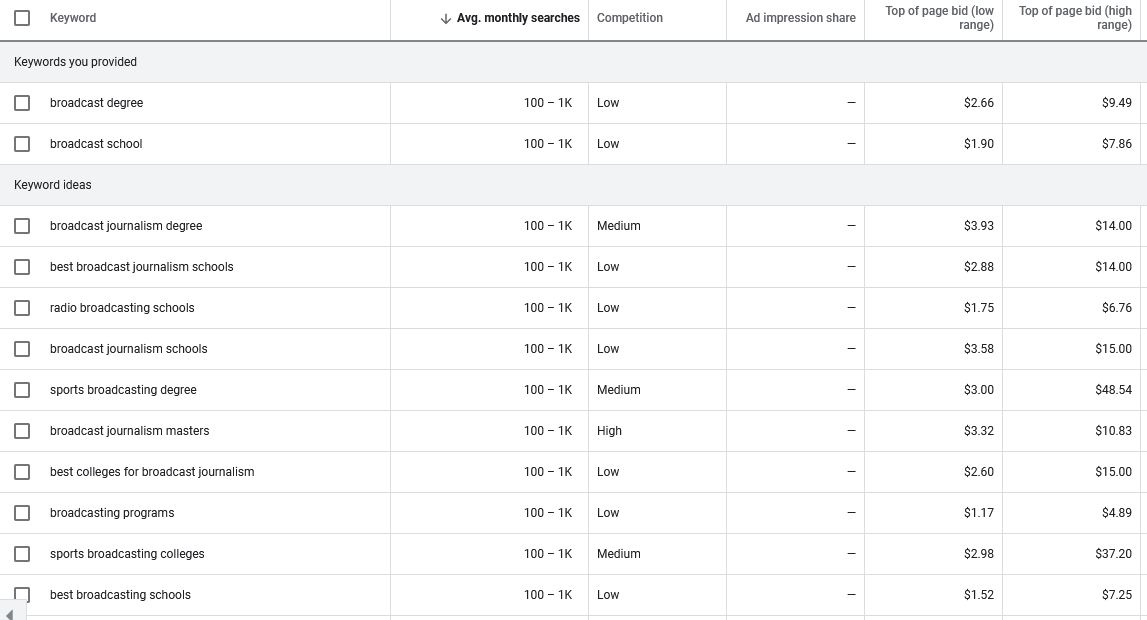 Initial ideas would be to use the domain for:
Lead Generation for those looking to earn Broadcasting degrees
Affiliate Program (example would be for MasterClass.com)
eCome & Subscription Base Model (example Learn about Broadcasting for only $9.95 a month)
If you happen to register BroadcastingUniversity.com please keep me updated as I always like to see what happens with domains I discover.
If you are interested in learning about available expired domains I discover BEFORE the public, than please consider signing-up for my Domain Alerts here
To your domaining success,
@AndrewHazen