As an admitted domain name addict and bagelpreneur I was surprised to see that BaconBagels.com is available for registration for less than $10.
With more than 850,000,000 bagels being consumed each year and a cult of "bacon lovers" who attend various BaconFest events across the globe; how can you not make bacon bagels??
It took Philadelphia Cream Cheese a while but in 2014 it finally launched Bacon Cream Cheese
While there is not a ton of search traffic for the exact phrase bacon bagels (about 480 searches a month), I do believe this is a perfect example where an amazing domain name coupled with an awesome product and mouth watering images can go a LONG WAY!
There is plenty of traffic for both bagels and bacon (see below) and now I am thinking of the commercial where "you got your peanut butter on my chocolate" (GRIN)….

Once you've acquired this opportunity you need to obviously invent/create a wonderful tasting recipe for bacon bagels or partner with a bagel store who can make it for you and thus save the expense of opening your own bagel shop/kitchen.
Another good indicator is a search on instagram for bacon bagels, which shows plenty of consumers are into this creation…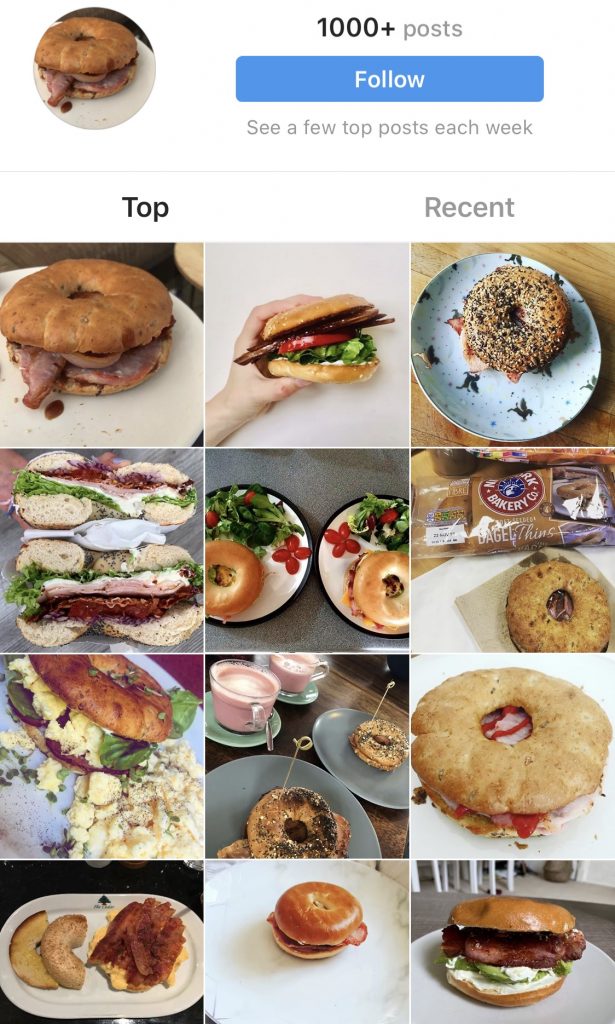 Once you've got delicious reviews and photos so good fans will lick their screens then with an amazing domain name like BaconBagels.com a star should be born (or sizzle to domain success)
If you happen to register BaconBagels.com please keep me updated as I always like to see what happens with the expired domains I discover.
If you are interested in learning about available expired domains I discover BEFORE the public, than please consider signing-up for my Domain Alerts here
To your domaining success,
@AndrewHazen