With St. Patrick's Day around the corner this Tuesday, I find it interesting that CraftBrews.com is in auction at GoDaddy, which ends March 18th.
Registered in 2005, this fifteen year old domain name has some solid opportunities to be monetized given the rise of craft beers and craft brewery tours.
As you can see, there is consistent search volume for craft beer, craft brewery and breweries near me.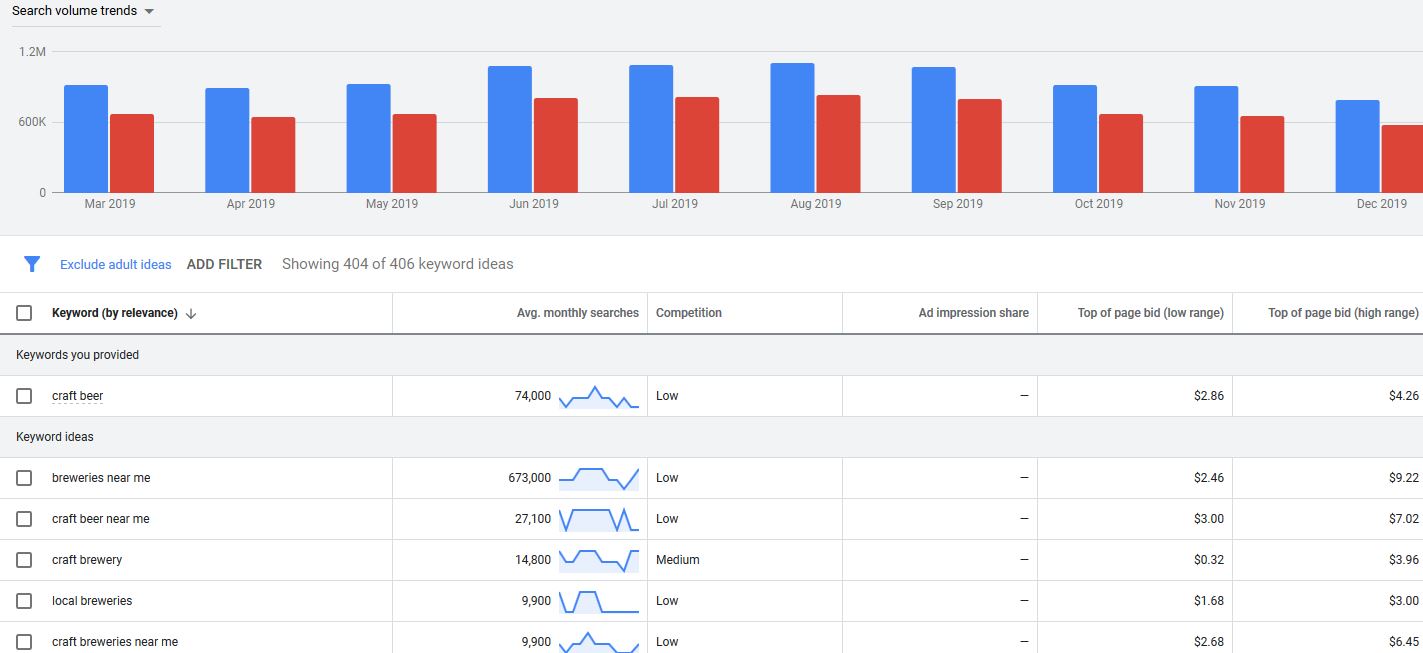 With a GoDaddy "Estimated Value" of $7,277 the current bid for CraftBrews.com is $1,505 and there are thirteen bidders.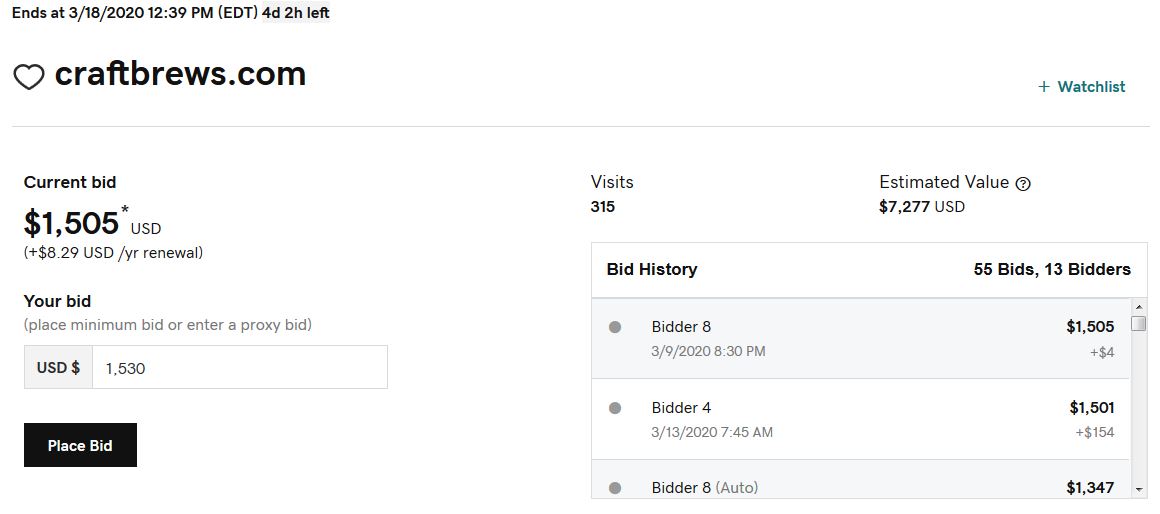 It should be noted that CraftBeer.com sold for only $1,800 and is being used by the Craft Brew Alliance, an independent, publicly traded craft brewing company that was formed with the merger of leading Pacific Northwest craft brewers – Widmer Brothers Brewing and Redhook Ale Brewery – in 2008.
I wonder if Craft Brew Alliance knows that the plural version of their domain is currently available for less than $2,000; what do you think??
If you're interested the auction page is here
To your domaining success,
@AndrewHazen